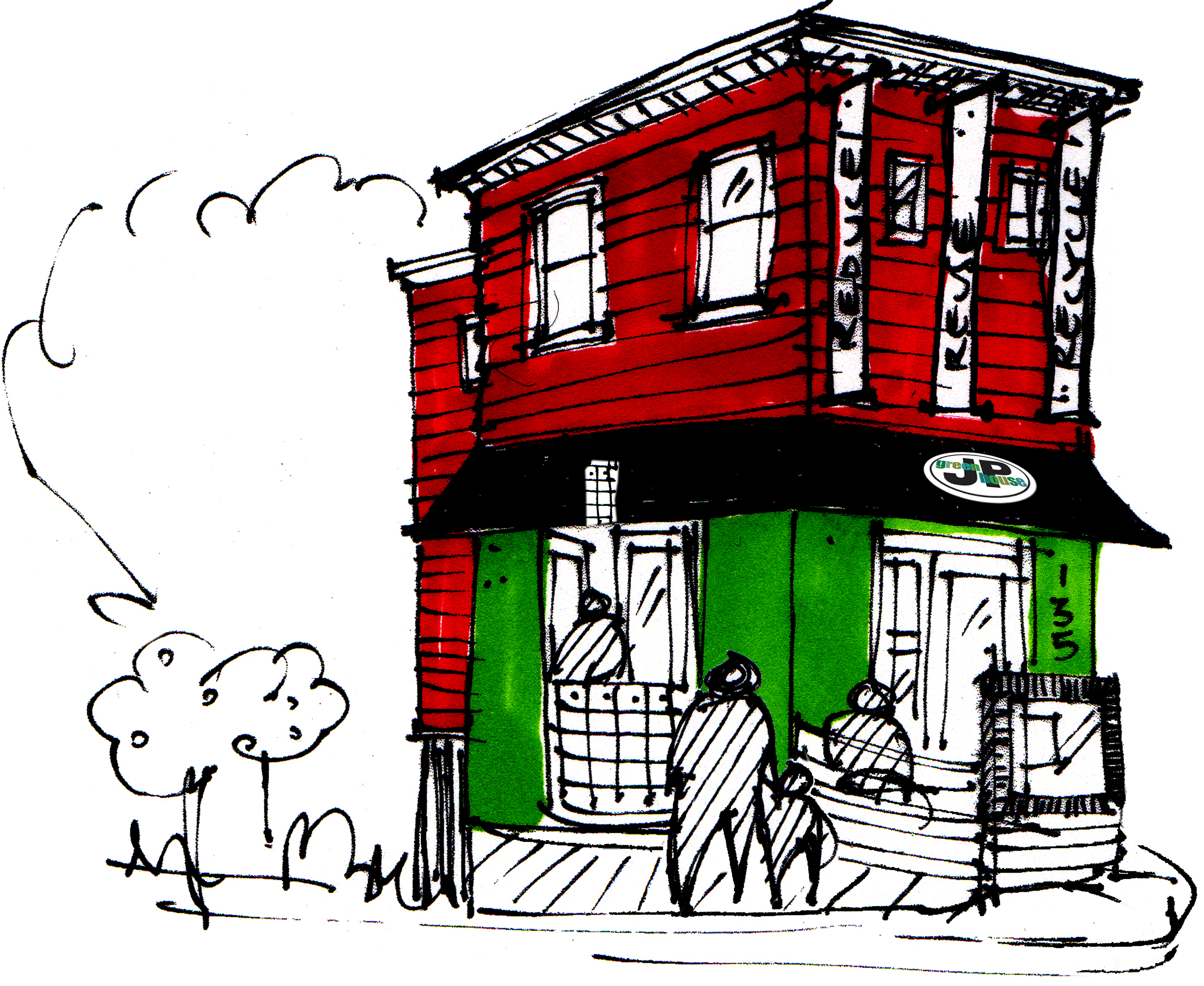 JP Green House is an urban homestead in Jamaica Plain (Boston). Conceived in 2008 by Andrée Zaleska and Ken Ward, and built by the green building firms Placetailor and Structure Design and Build, this unique house runs entirely on sunlight! Using a combination of passive and active solar, the house provides all its own heat and electricity.
When we bought JP Green House in 2008, out of foreclosure, it looked like this: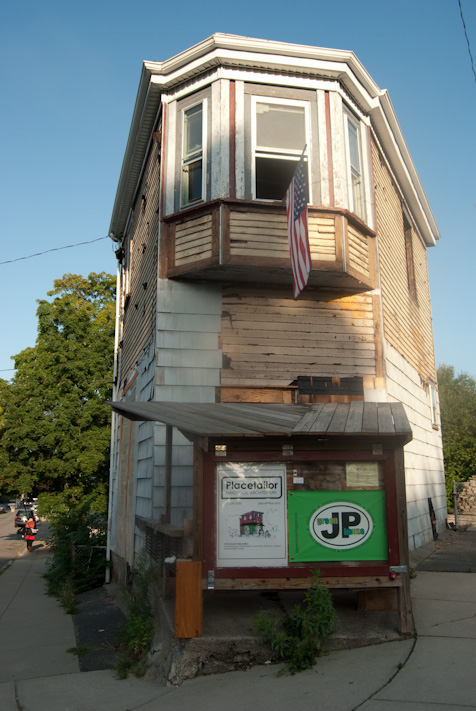 A local eyesore, it was 100 years old, had been a corner store and family home for 75 years, and then was lost to a bank. We were looking to create a fully sustainable urban homestead, and the location–with a large parcel of land–was ideal.
Ten years later we have recovered the building and site and made it into one of the most unique buildings in Boston.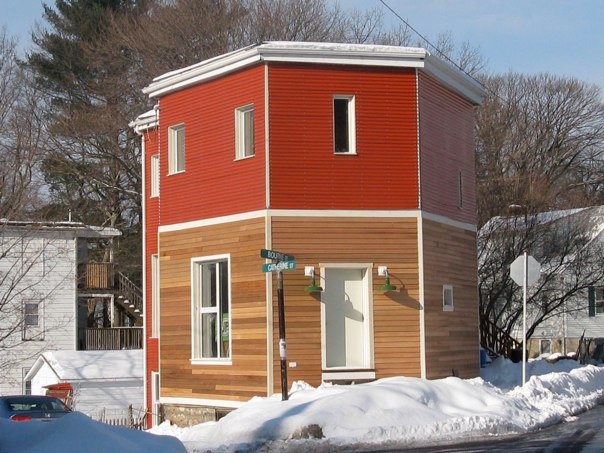 The most unique feature of the house is that it is a Passive House. This means it uses a combination of thick insulation, a tight seal, and southern-facing windows to capture and retain heat directly from the sun. We use no gas or oil for heat, and only a minimum of electric heating. All of the electricity used in the house comes from our solar array on the roof. The net result is that the house is "energy positive"–it makes more energy than it uses!
The original garden was entirely overgrown with grass and a noxious invasive weed called Pale Swallowwort. It took eight years of diligent labor, but we now have fully reclaimed the land with 2000 square feet of vegetable beds, 5 fruit trees, a bank of raspberry bushes, a chicken coop and a large play structure. We grow all our own produce. And it's the ideal urban classroom!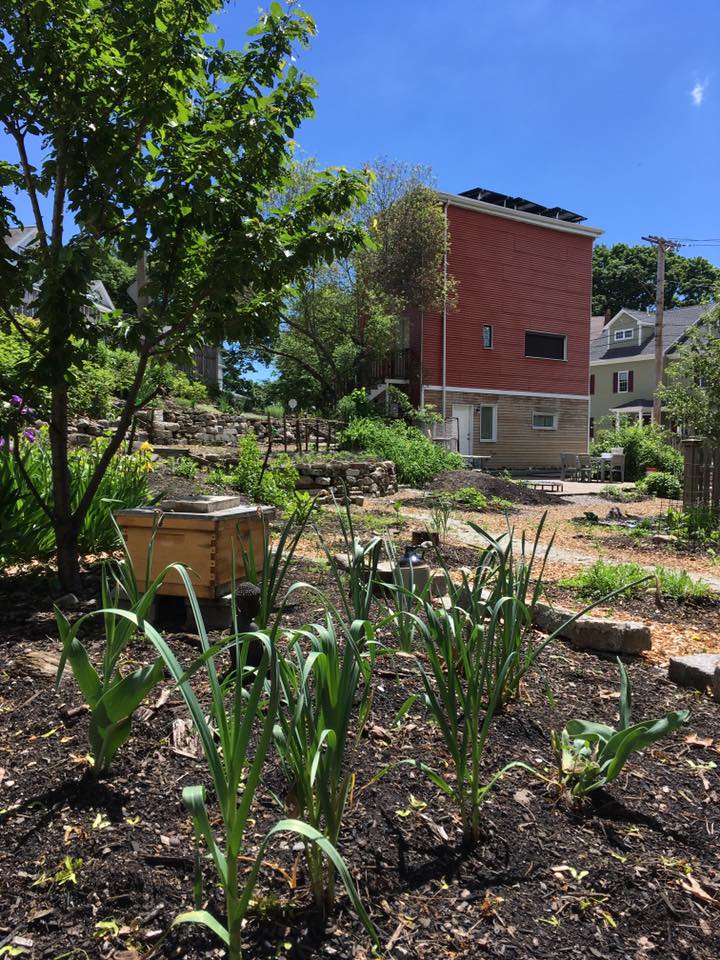 JP Green House is the home of JP Green School, a self-directed learning center where children learn gardening, building, nature studies and sustainability. Find out more at jpgreenschool.org.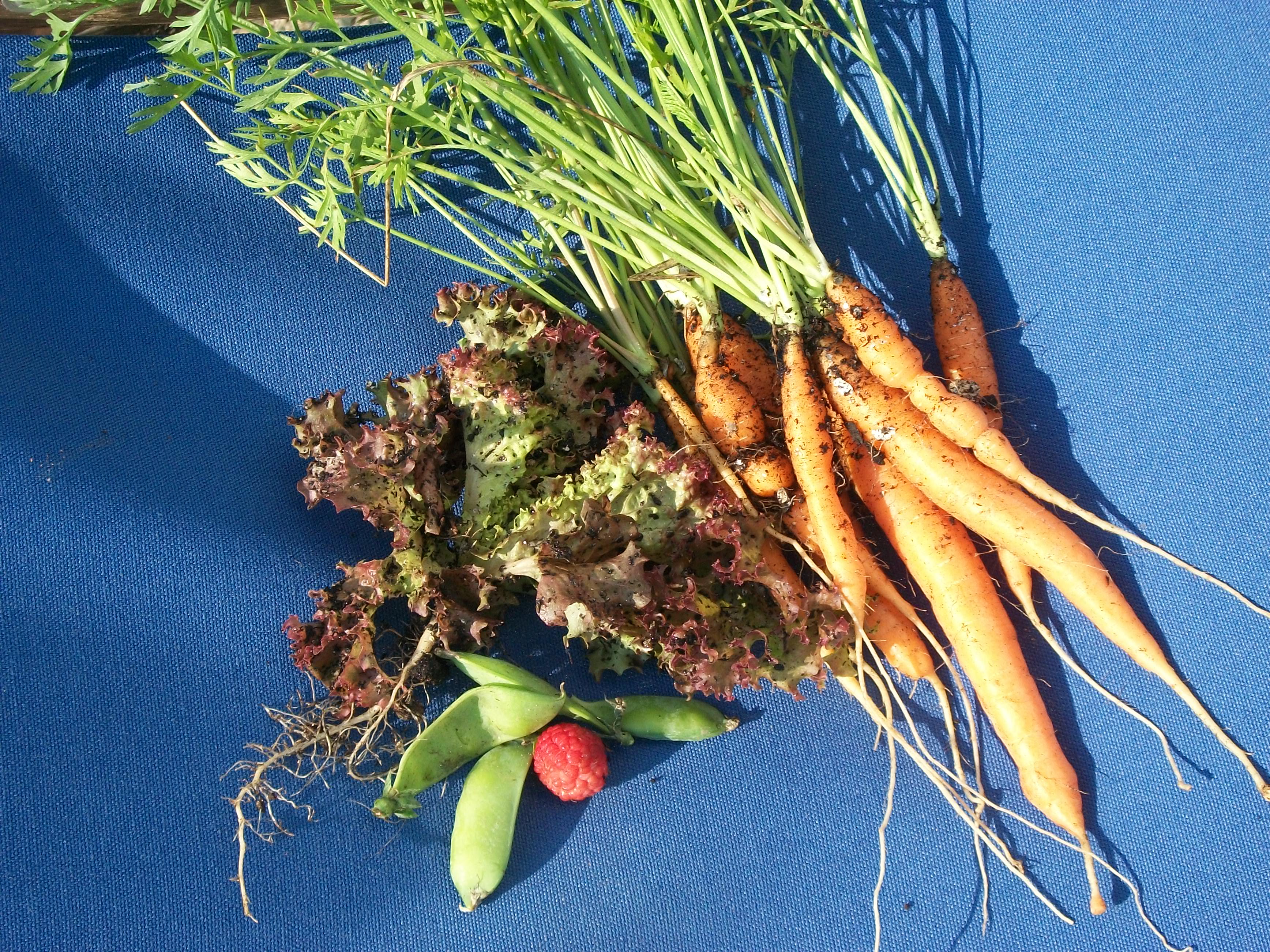 VISIT! We welcome individuals, groups and classes to visit the house and have a tour. We host discussions about green building, urban homesteading, re-localization, and climate change.
We are also available for speaking engagements.
Contact Andrée at greenhousejp@gmail.com