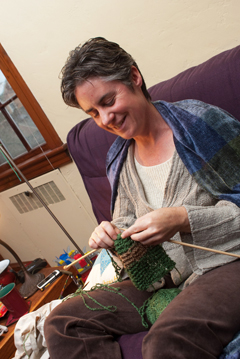 Andrée Collier Zaleska grew up in Los Angeles, California, daughter of a biologist and a landscape designer and gardener. Andrée is community organizer for the Institute for Policy Studies, where her work addresses climate-change and the economic crisis. She also helps run the Jamaica Plain Forum. She attended Hampshire College, is a graduate of Smith College and holds a Masters in Slavic Languages from Harvard University.
Andrée plays guitar and mandolin, speaks Czech, loves camping, hiking, snowshoeing and swimming, and is mom to Kuba and Simon. Andree is the "practical philosopher" for the project; able to muse on the bigger questions, while still keeping a keen eye on the bottom line.
Ken Ward is a graphic designer, carpenter and environmental campaigner. He is former Executive Director of NJ and RI Public Interest Research Groups and served as Deputy Director of Greenpeace USA. He co-founded a number of organizations, including Green Corps, the National Environmental Law Center, U.S. PIRG, and the Fund for Public Interest Research. He is author of the Bright Lines papers, a critique of US environmentalists' failed climate program. Ken is a graduate of Hampshire College (f75) and attended Andover-Newton Theological School. Ken plays guitar well and can get by on banjo, mandolin and lap steel, and leads the JP Songfest.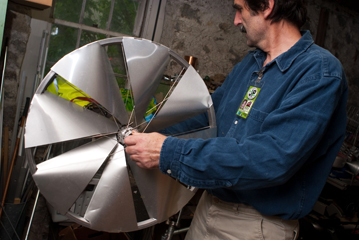 Simon Zalesky, 8 years old, is a prolific artist and game player. He is currently working mainly with the media of pipe-cleaners and construction paper, supplemented by staplers and tape. Simon can beat his mother at both hearts and chess. He attends Thacher Montessori School. Simon is interested in having his own room in the new house.